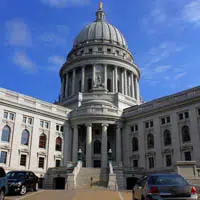 Lawmakers could consider new proposals that target elder abuse.
A special task force set up by Attorney General Brad Schimel put together some ideas, and he unveiled them in Green Bay this morning.
Chief Deputy Todd Delain is with the Brown County Sheriff's department. He says financial institutions could have more power to block suspicious transactions. He says that could be very valuable when someone is scammed.
Other proposals would increase penalties for crimes, and make it easier to get restraining orders. He says they could also let victims testify on video right away, in case their health declines while a criminal case proceeds.