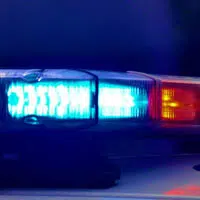 Teens are hearing about the dangers of distracted driving in downtown Appleton, and a local trauma surgeon says they should probably be sending the message to adults as well.
Sophomores from over 40 high schools are going to PARTY at the PAC at the Fox Cities Performing Arts Center. It started yesterday and ends today.
Doctor Ray Georgen works at ThedaCare's hospital in Neenah. He says it's scary to think about how many people don't put all of their attention on the road. He says distracted driving is everywhere, and it's important for people to remember that they're controlling thousands of pounds of steel. Georgen says people can change their lives or the lives of others in a microsecond.
Georgen says they see the results of distracted driving at the hospital's trauma center several times a week.