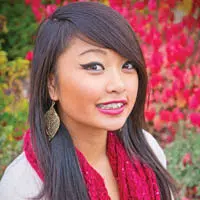 Appleton police continue to investigate the death of a 20-year-old woman one year after she went missing.
Police are calling the case of Caitlyn Xiong of Appleton ongoing. She was last seen one year ago today in the early morning. Sergeant Dave Lund says investigators are still working to establish the timeline leading up to her death. Xiong's body was pulled from the Fox River almost 10 days after she disappeared. She was found near Heesakker Park in Little Chute.
Lund says they're still interviewing people who knew Xiong or had contact with her in the days before she went missing. They're asking people with any information to call police.
Police haven't said much about the case including whether they think foul play was involved. The Milwaukee County Medical Examiner's office did the autopsy and gave investigators the results last December.