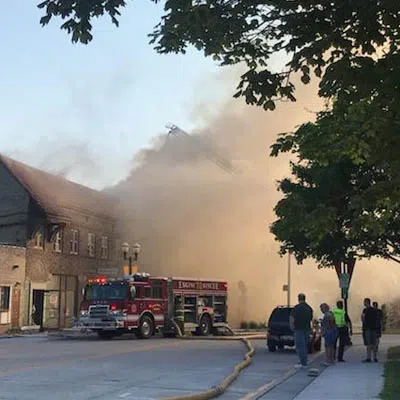 The owners of the historic Brin Building in downtown Menasha plan to tear it down.
It was severely damaged in a fire two months ago today. The owners say it would cost millions of dollars to repair or rebuild it.
It was built in 1928 and it was home to a theater, bowling alley, stores, and apartments over the years.
The Brin Building is on national and state lists for historic places.