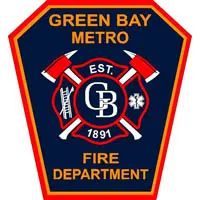 A falling tree pulled down a power line that started a fire at a home on Green Bay's east side last night.
Crews were called to the 600 block of East Walnut Street around 10:30 p.m. and found the tree on a car in the driveway.
The part of the roof where the wire was touching was on fire.
Crews were able to keep the fire in check until power at the line could be turned off.
They had to remove a section of a second story wall and roof to put out the fire.
Damage is estimated at $20,000
No one was hurt.