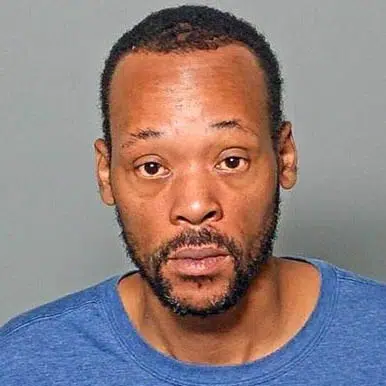 A 43-year-old Appleton man is in custody for a hit-and-run crash in the downtown last Friday night.
Police Sgt. Dave Lund says one of the tips they received, after releasing video of the crash, led them to James Hutcherson.
He says a 21-year-old Lawrence University student was hurt while she was crossing College Avenue at Lawe Street. Lund says the woman spent several days at a hospital recovering from a significant head injury.
Hutcherson was in Outagamie County court this afternoon on a charge of causing great bodily harm in a hit-and-run crash. His bond was set at $5,000.