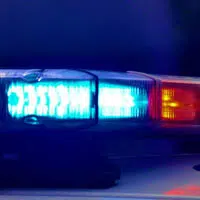 A Kaukauna man died in a one vehicle crash over the weekend in Marinette County.
Sheriff's officials say hunters found the 36-year-old man yesterday around 6:15 a.m.
He was in an upside down vehicle off Parkway Road near Allie Way and Orr's Lane in the town of Stephenson.
Officials believe he missed a curve, hit a culvert and a then tree.
They think the accident happened several hours earlier.