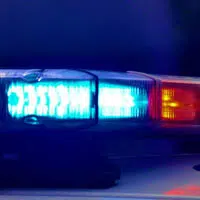 The Marinette County Sheriff's department is releasing the name of the Kaukauna man killed in a rollover crash.
Deputies say 36-year-old Ryan Vandenheuvel missed a curve on a rural road, and hit some trees. They say he was driving in the Town of Stephenson in the western part of the county.
They say some hunters found the car upside down, with Vandenheuvel inside, yesterday morning.