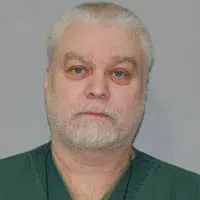 The second season of the Netflix series "Making a Murderer" comes out on Friday, and the two producers are talking about the next 10 episodes.
Moira Demos says they'll follow the appeals of Steven Avery and Brendan Dassey. Juries found them both guilty of the 2005 murder of Teresa Halbach.
Demos says it was chance to show what it's like to be serving a life prison sentence, and trying to fight a conviction. She says they take viewers into a lesser-known system of appealing a case, and issues do emerge.
Halbach was a freelance photographer, and she had an appointment to take pictures of a van at the Avery salvage lot before she was killed.
The first season focused on the investigation into Avery and Dassey, and it drew international attention to the case.