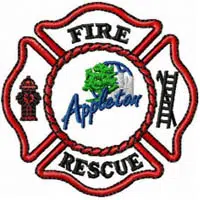 A three-story Victorian home in downtown Appleton was damaged by fire last night.
The building in the 200 block of North Union Street is owned by Lawrence University and is being remodeled.
No one was inside or working at the home when the fire was reported around 6:30 p.m.
Crews found flames and heavy smoke coming from the third floor and were able to contain most of the damage to that level.
The cause is under investigation and the department doesn't have a damage estimate yet.