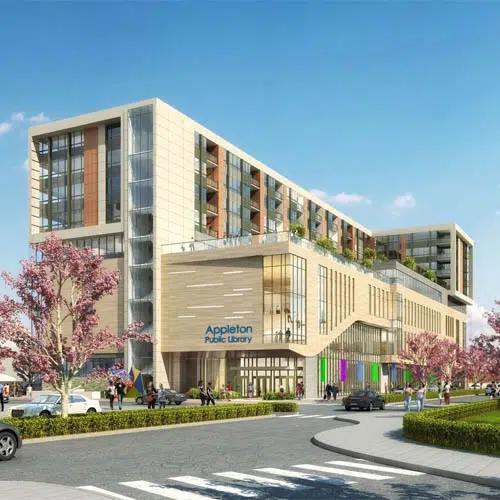 The planning process for a new library in downtown Appleton is on hold, until other aspects of the mixed-use development can be ironed out.
Library Director Colleen Rortvedt says library staff is very comfortable that the building would be a good fit. She says they're at the point where they don't want to move forward with more detailed work, in case something happens with the overall project.
Rortvedt says parking is a major focus for library staff and the community. She says stakeholders will have to find a solution. She says if they can't work something out, they would have to figure out a different spot for the library.
A developer is proposing a mixed-use project on the site of the Soldiers Square parking ramp. It would include about 100 apartments and retail space.