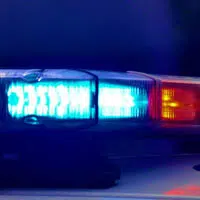 Walworth County sheriff's officials say a deputy shot and killed a suspect in Elkhorn in southern Wisconsin.
They say deputies tried to pull over the suspect after he was seen driving recklessly around 10:00 p.m. last night. Following a police chase they say the suspect stopped and a deputy got out of his squad car. They say the suspect then drove toward the deputy and the deputy opened fire.
The state justice department is investigating.