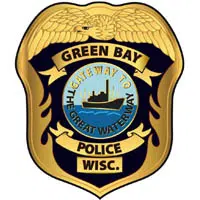 A man in his 20s is dead after an officer-involved shooting at the Brown County Jail.
It happened at about 9:15 p.m. Friday night.
Green Bay police chief Andrew Smith says the man was pulled over for a traffic violation in the 300 block of Main Street. He says they found a man and a woman in the car who each had a felony warrant.
Smith says they took the man to jail and the shooting happened in the sally port. He says officers tried to save the man and paramedics were called. He says the man died at the scene.
Smith says officers from the Green Bay Police department and the Brown County Sheriff's office were in the sally port when it happened. He says all officers with "significant involvement" are on administrative leave. It's unknown how many shots were fired or how many officers were involved.
The state Department of Justice is investigating the shooting.