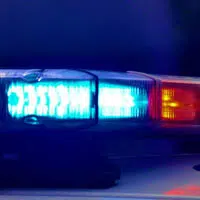 Officials are releasing the name of the motorcyclist killed in a crash on Appleton's north side last week.
The Outagamie County Coroner's office says 35-year-old Anthony Kriescher of Appleton lost control of his cycle last Tuesday afternoon. Police say Kriescher didn't hit any other vehicles in the 900 block of E. Randall Avenue, just north of Wisconsin Avenue.
He was pronounced dead at a hospital.