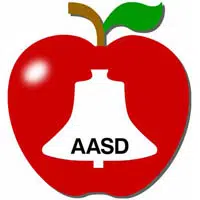 The Appleton school district's budget is in place.
It's a $213 million plan, and it includes a 10-cent drop in the property tax rate. The school board finalized it Monday night.
Chief Financial Officer Greg Hartjes says they were able to use about $3 million in additional funding from the state. He says they increased the staff a little bit, mostly with support positions at the elementary level.
The tax rate is set at $8.68 per thousand dollars of value. Property owners will pay $868 per $100,000 of value.