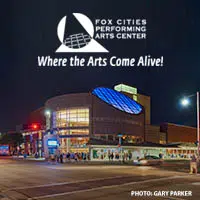 A musical about two brothers who write the first musical opens in downtown Appleton tonight.
"Something Rotten" will be at the Fox Cities Performing Arts Center through Sunday.
Spokeswoman Trisha Witt says it takes place in 1595. She says it's about Shakespeare who has hit play after hit play, and two brothers who are jealous of his success. She says they see a fortune teller who predicts they'll create the first musical and they do just that. She says it's a comedy and they make fun of other shows along the way.
"Something Rotten" was nominated for 10 Tony Awards including Best Musical in 2015. There will be eight performances at the PAC and tickets are available.