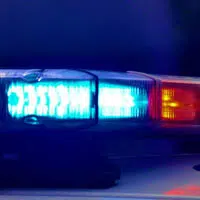 Speed and alcohol are being blamed for a rollover crash in the Town of Poygan.
Winnebago County Sheriff's deputies say the driver was going west on Highway B, west of Lee Road, when the vehicle swerved into the opposite lane and violently rolled over into a ditch.
The driver who wasn't wearing a seat belt has serious, life-threatening injuries and was flown to a local hospital.
The crash happened around 6:30 p.m. yesterday.