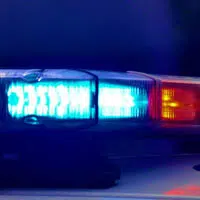 Sheriff's deputies in Winnebago County are trying to find out how a dog was shot between Oshkosh and Omro.
They say "Blue" is expected to recover, after he was shot in the left leg. They say the dog was behind a house on Alida Lane in the Town of Omro. The area is north of Highway 21.
Deputies believe the gun was a 22-caliber or an air rifle.