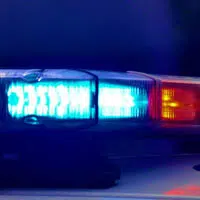 A Wrightstown man died in a early morning crash that involved two semis in southeast Wisconsin yesterday.
Racine County Sheriff's officials say 61-year-old Mark Verheyen hit a semi stopped along I-94.
He died at the scene.
The driver of the semi that was pulled over was taken to a hospital.
The crash shut down the interstate for about five hours.