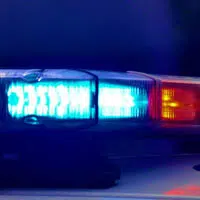 A crash between a car and a pedestrian, south of Winneconne, left one person dead this morning.
The Winnebago County Sheriff's department says the adult was walking along Highway 116, near Wiesner Road around 6:45 a.m.
Lt. Steve Brewer says the driver called 911, and the person is cooperating with the investigation. He says the pedestrian died at the scene.
Deputies aren't releasing any more information right now.