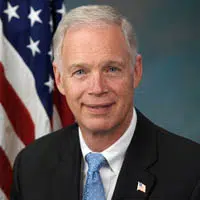 A Republican U.S. Senator from Oshkosh says the mail bombs that were sent to some of President Trump's political opponents have "no place in politics."
A 56-year-old Florida man, Cesar Sayoc, was taken into custody this morning for the bombs.
Sen. Ron Johnson says Americans really share the same goals. He says they want to be able to raise their families in safety, and have prosperity. He says if people focus on that, they can tone down the rhetoric and start dealing with the country's challenges.
Johnson called the mailing of the bombs an "evil, despicable, sick act."
He was on AM Fox Valley on WHBY this morning.