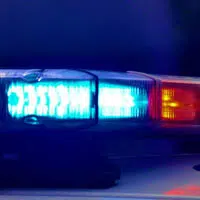 Two people died after a three-car crash west of Omro.
Winnebago County Sheriff's deputies say 75-year-old Gary Martin and his 75-year-old wife, Julie, were in a car that was hit head-on on Highway 21 near Poygan Avenue and Edgewater Ridge yesterday afternoon. They say the driver of a truck crossed the centerline, and also hit another car.
Deputies say Gary died at the scene, and Julie died this morning at a hospital. The two are from Oregon, and they recently lived in Sister Bay.
Five others were hurt.