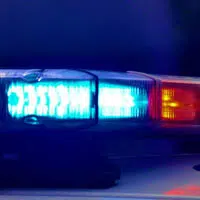 Investigators believe a man was trying to get a newspaper or mail from his mailbox, when he was killed in a crash south of Winneconne.
The Winnebago County Sheriff's department says 81-year-old Russel Schmude was hit by a car on Highway 116, near Wiesner Road in the Town of Winneconne last Friday morning. He died at the scene.
They say a 34-year-old Omro woman was driving the car, and she stopped right away and called 911. No one else was hurt.