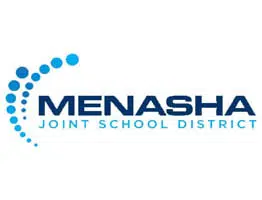 Students at three Menasha schools are getting fresh product, thanks to a partnership with a local farm.
Fork Farms is based in Menasha, and the company provided hydroponics systems to Epic Academy, Maplewood Middle School, and the high school.
Brian Adesso is the district's business services director. He says they started growing different types of lettuce last spring, and they're also growing herbs. He says the food goes to the cafeterias.
Adesso says they have six units at the high school, and students can grow about 120 pounds of produce in around four weeks. He says the students are able to take some of the food home.