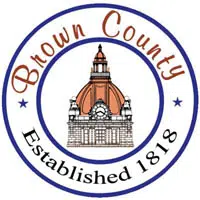 Brown County leaders buried a time capsule today, outside of the courthouse, in downtown Green Bay.
It was part of the county's 200th anniversary celebration.
Public Works Director Paul Fontecchio says the capsule has letters from school kids, the Brown County Monopoly game, menus, and Packers items. He says they also included an American flag that was flown on the actual anniversary.
The capsule is buried under a brick paver stone. There's a stamp of the anniversary logo, with instructions to open it in 2118. Fontecchio says county workers made the capsule out of an old air tank from a dump truck, and it will easily last 100 years.