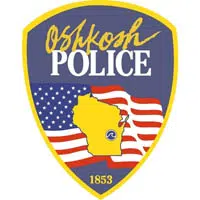 Concerns that a student might have a gun led Oshkosh police to put North High School in lockdown mode for almost an hour this morning.
Police Chief Dean Smith says the 16-year-old sophomore fired an AR-15-style rifle on his family's property yesterday in the Town of Oshkosh. He says the boy's father reached out to a social worker this morning with concerns about his son's erratic behavior.
Smith says Winnebago County Sheriff's deputies later found the student walking near the Oshkosh prison, and the lockdown was lifted around 10:15 a.m.
Smith says no one was hurt and the public wasn't in danger.
He says there wasn't a specific threat, but based on all the circumstances, they put all of their protocols in place, to ensure everyone's safety at the school.
Smith says the boy's mother wasn't sure if a gun was missing from their home. He says they later figured out all of the guns in the house were still there.