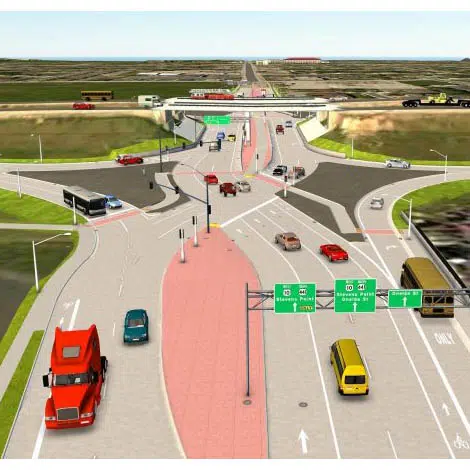 The first diverging diamond interchange in northeast Wisconsin opens tomorrow on Appleton's south side, and it comes two years after the DOT built the first one in the state.
It's along I-39-90, south of Janesville, in Rock County.
Appleton's will be at the Highway 441 interchange with Oneida Street.
Capt. Jude Maurer is with the Rock County Sheriff's department. He says there were some initial concerns about how it would work, but they haven't had any problems. He says once people drove through it once or twice, they felt there weren't any safety issues.
Starting tomorrow, drivers on Oneida Street will cross over to the left side of the road at traffic lights. That way they don't have to turn across oncoming traffic to turn left onto an on-ramp. They'll then cross back over to the right side, at another set of traffic lights.
In Rock County, some call the interchange a "hairpin."