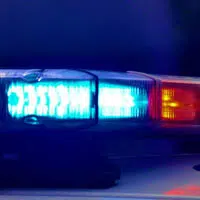 Police are seeing more cases of drugged driving and that's leading officers to pay more attention to the signs of it.
21-year-old Colton Treu is accused of "huffing" or inhaling chemical vapors before three Girl Scouts and a mother were killed in a crash in western Wisconsin.
Sergeant Andrew Hyer is with the State Patrol. He's one of about 275 officers around Wisconsin that are considered drug recognition experts. He says the focus on drugged driving has been more prevalent in officer training in the last five years.
Hyer says in the past officers might've just thought a driver was sleepy. Now he says they're investigating whether the driver is actually tired or if there's something else going on.
Treu is facing homicide charges after last Saturday's crash in Lake Hallie north of Eau Claire.