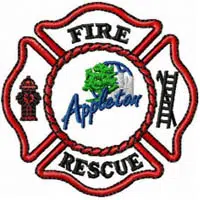 There were two garage fires just north of Appleton's downtown early this morning.
Firefighters were called to the 100 block of E. Harris Street shortly after midnight. They say the building, and a vehicle inside, are a total loss.
Less than 1-1/2 hours later, they went to a house in the 700 block of N. Clark Street. That garage was also destroyed, along with two motorcycles, a snowblower, and a generator.