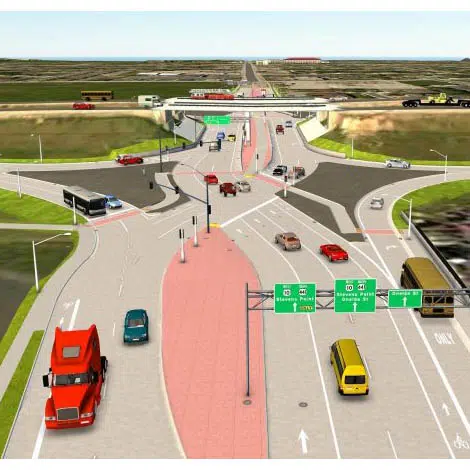 Appleton police say the opening of the first diverging diamond interchange in northeast Wisconsin over the weekend went smoothly.
It's at Highway 441 and Oneida Street on the city's south side.
Sgt. Dave Lund says they didn't have any crashes, and officers reported that traffic is moving well through that area. He says people also seem to be happy that construction is done between Highway 441 and the Oneida Skyline Bridge.
Lund says in the long run, they hope the diverging diamond will decrease the number of crashes at the interchange.