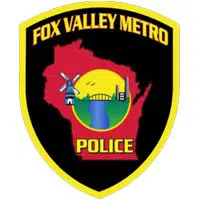 Fox Valley Metro police are officially ruling the deaths of a Kimberly couple as a murder-suicide.
Capt. Jeremy Slotke says 38-year-old Laurie Colon was shot and killed by her estranged husband, 42-year-old Gregory Colon, on July 13th. Their bodies were inside a house in the 300 block of N. John Street.
Slotke say Gregory came over to the house to talk with Laurie. He says Gregory acted alone, and tests show he wasn't under the influence of drugs or alcohol at the time.
Police say the couple was separated. Court records show the two filed a joint petition for divorce in April.
Laurie Colon's obituary mentioned that she was a victim of domestic violence, and that the couple had been married for 15 years.