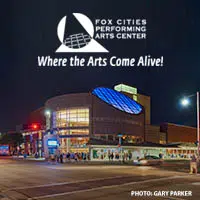 The Fox Cities Performing Arts Center in downtown Appleton is warning people about fraudulent tickets for an upcoming big show.
Tickets for "The Lion King" don't go on sale until next week. PAC spokeswoman Trisha Witt says third-party brokers used technology to somehow get access to a number of the ticket codes. She says with high demand shows they see people buy large numbers of tickets and then sell them at a high price.
Witt says the PAC canceled the tickets that the brokers were selling. She says the only legitimate ways to buy tickets are the PAC box office or Ticketmaster.
Witt says if people bought tickets for "The Lion King" through a third party they can ask the broker for a refund or dispute the charge through their credit card company.