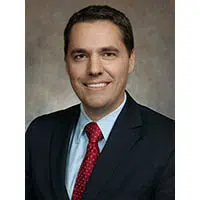 One of the leaders of the Senate will be returning to the state Capitol.
Republican Senate President Roger Roth of Appleton defeated Democrat Lee Snodgrass of Appleton, 53-47 percent, in the 19th district.
Late Tuesday night, Roth said he'll start pushing for an incentives package for Kimberly-Clark right away.
Kimberly-Clark wants the incentives to keep the Coldspring plant in Fox Crossing open.
In the 1st Senate district, Republican Rep. Andre Jacque of De Pere won a rematch from a special election over the summer. He topped Democratic Sen. Caleb Frostman of Sturgeon Bay, 54-46 percent.