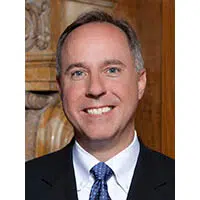 The Republican leader of the Assembly is talking about possibly trying to limit the power of Governor-elect Tony Evers.
Speaker Robin Vos says he's open to seeing if there are ways to "rebalance" powers.
Republicans would have to make any changes in a lame-duck session this year, and Governor Walker would need to sign them. Evers won't be sworn in until January.
A spokeswoman for Evers says the governor-elect just called on Republicans to set aside differences and work together. She says unfortunately, Vos is "doubling down on division."