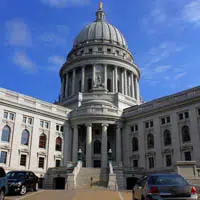 Two lawmakers from the Fox Valley are weighing in on the possibility of Republicans trying to weaken the powers of the governor's office.
Assembly Democratic Leader Gordon Hintz is from Oshkosh. He says it's disappointing, but not surprising. He says over the last eight years a lot of things have been done to gain a partisan advantage.
Assembly Majority Leader Jim Steineke says when they passed some laws they left it up to Governor Walker to implement the specifics. The Vandenbroek Republican says that was done through administrative rules. He says they want to make sure a single person coming in can't just change the legislative intent of things they passed over the last eight years.
Steineke says there's also some talk about having more legislative oversight on different state boards.