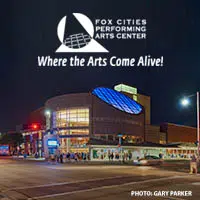 A one-man show in downtown Appleton tonight tells the stories of eight recipients of the Medal of Honor.
Actor Stephen Lang is also meeting with local veterans, as part of his stop at the Fox Cities Performing Arts Center. The show is tonight in the Thrivent Financial Hall.
Lang visited Fox Valley Technical College earlier today to speak at a luncheon.
Lang says he's focusing on veterans of World War II, as well as the Korean and Vietnam wars. He says he wanted to tell stories about a diverse array of people from around the country.
Lang says he developed the one-man show, after reading a book.
Tonight's show is at 7:30 p.m.