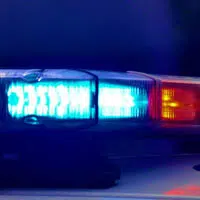 An Outagamie County Sheriff's deputy says a man had a unique reaction when he was pulled over last night.
Sgt. Ryan Carpenter says the man was stopped on Highway 47, south of Black Creek, for having a headlight out. He says the first thing the man said to the deputy was, "I'm going to jail."
Carpenter says that obviously made the deputy suspicious, and they brought in a K-9 unit. He says the dog found cocaine in the car. Carpenter says that's an amount that's typically for personal use.
He says it's a felony to have any amount of cocaine, so the man did end up in jail.