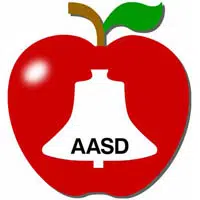 Students at a school on Appleton's north side commemorated Veterans Day today.
For the 15th year, Einstein Middle School hosted about 150 veterans and their families.
Kathy Summers is a seventh grade geography teacher. She says kids learned about World War I, since the 100th anniversary of the war's end was yesterday. She says they researched the role of women during the war, and what a doughboy was.
She says they took part in a Vet-a-thon, and they were able to raise $5,000 for Old Glory Honor Flight.
Veterans Day was yesterday, but it's recognized as a federal holiday today.