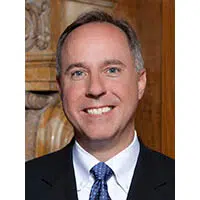 The top leader in the Assembly will be back in his same job.
Majority Republicans unanimously supported Speaker Robin Vos for another term yesterday. Vos says he'll work with Governor-elect Tony Evers when he can. He says they're not going to accept the answer to the problems in the state is higher taxes or growing government. He says that's taking a u-turn to the economy's success.
Vos says last week's win by Evers over Governor Walker is not a mandate. Republican Representative Jim Steineke of Vandenbroek will also stay on as Majority Leader after a unanimous vote.