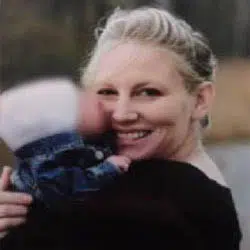 A convicted killer will have to pay restitution to family members of a murdered Ledgeview woman.
31-year-old Nicole VanderHeyden was killed in May of 2016 after she left a bar in Green Bay. A jury found 40-year-old George Burch guilty earlier this year and he's serving a life sentence without the chance for parole.
Brown County District Attorney David Lasee says there are multiple victims making requests. He says those people are legally crime victims according to the statute.
A court commissioner ruled that Burch will have to pay over $14,000 to VanderHeyden's family and an advocacy group for crime victims. VanderHeyden's boyfriend, Douglass Detrie, is asking for more than $250,000 and there's a hearing scheduled for January.