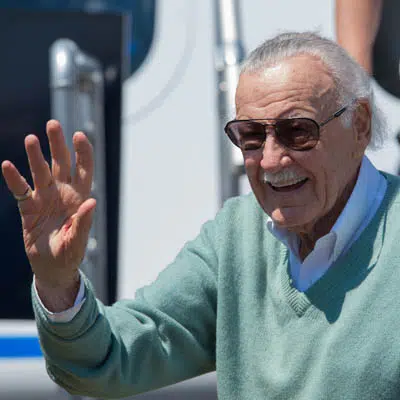 Legendary comic book creator Stan Lee passed away today, and the owner of a store in downtown Oshkosh is reacting to his death.
Scott Dercks of House of Heroes Comics and Games says Lee played a role in creating almost every character in the Marvel universe. He says when you think about Captain America, Spider-Man, Iron Man, Thor, it's insane to realize the impact Lee had.
Dercks says Lee was the face of Marvel Comics, and he embraced promoting the comics and movies.
Lee was 95.
He visited EAA AirVenture in Oshkosh in 2017, to support the Young Eagles flight program. Dercks says he was able to meet Lee, and get him to autograph the Amazing Fantasy comic book that features the debut of Spider-Man.
(Pictured: Stan Lee visited EAA AirVenture in Oshkosh in 2017. Photo courtesy EAA.)