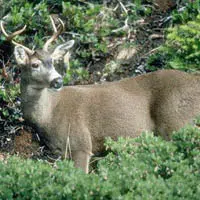 A non-partisan group says a decline in hunting, and the license fees the sport generates, is threatening key conservation funding in the state.
Jason Stein is the research director for the Wisconsin Policy Forum. He says the numbers have been sliding steadily over the past couple of decades. He says it's expected to get worse, as hunters get older.
Stein says deer license sales dropped almost six percent between 1999 and last year. Stein says fishing license sales grew by over 3-1/2 percent, but that's not keeping up with the state's increase in population.
So far this year, the DNR says deer license sales they're up almost 1-1/2 percent from last year.