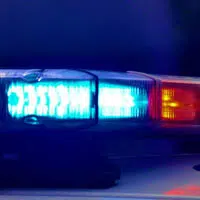 A 26-year-old Fond du Lac man died in a crash on Highway 45 in the village of Eden last night.
Fond du Lac County sheriff's officials say the man crossed the center line and hit the passenger side tire of a semi.
He lost control and was thrown from his pickup truck. He wasn't wearing a seat belt.
The semi's driver, 39-year-old man from Nashville, Tennessee wasn't hurt.
The accident happened near Mink Road around 8:30 p.m. and is still under investigation.
Highway 45 was closed for about seven hours.