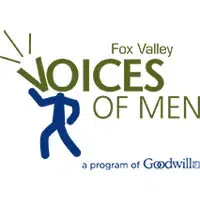 The leader of a group that gets men and boys involved in preventing sexual assault and domestic violence against women says he can tell they're making a difference.
Voices of Men held its annual Call to Action meeting this morning, at the Red Lion Paper Valley Hotel in downtown Appleton.
President Tom Berkedal says college and high school students are starting chapters at their schools.
He says they're also connecting companies to volunteer with their four partner groups. They're Harbor House in Appleton, Reach Counseling in Neenah, the Sexual Assault Crisis Center in Appleton, and the Christine Ann Domestic Abuse program in Oshkosh.
Berkedal says the volunteers do things like babysit children while parents are at appointments, or provide I.T. expertise to the organizations.
He says nearly 1,000 people were at this morning's event.