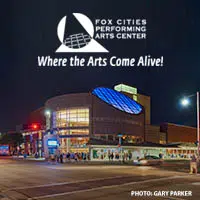 "The Lion King" will be back in downtown Appleton in February and people can start buying tickets this morning.
There were sold-out shows throughout the musical's first two trips to the Fox Cities Performing Arts Center. That's expected to happen again.
PAC spokeswoman Trisha Witt says they hosted it for eight weeks in 2007 and almost four weeks in 2013. This time it will be a three-week run with 23 performances. She says the first time it came it was a Wisconsin primer. She says to get something in the Fox Cities before it goes to larger markets shows the amount of people in the area who want to see the show.
The PAC is hosting a special event to kick off ticket sales. People can buy them in person starting at 8:00 a.m. They'll be available online at 10:00 a.m.