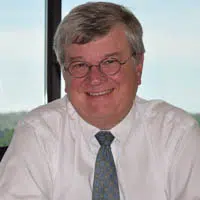 Appleton's leader expects the city will face tough choices a year from now when it's time to work on the budget.
The city council decided to add two new police officers using one-time money. Mayor Tim Hanna says they'll have to find around $220,000 in next year's budget to pay for them. He says because of state limits they were only able to spend an additional $600,000 this year. He says about $400,000 went to rising health insurance costs. Hanna says the contractual increase for police and fire departments was about $675,000, and they had to cover any inflationary costs for other city employees.
Hanna says the initial budget hole was $1.6 million. The city council funded the two new officers by borrowing about $200,000 for two small street projects instead of paying up front. The work on Hall Avenue and Roosevelt Street will still happen next year.