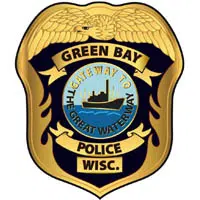 Green Bay police say the chemicals found in a house on the city's west side aren't dangerous, unless they're mixed with each other.
They've spent the past two days at a home in the 1200 block of Redwood Drive. They originally went there for a domestic violence call, and 38-year-old Michael Anderson of Green Bay is in custody for that.
Past police mug shots of Anderson show he had some tattoos of swastikas and other white supremacist imagery.
A woman ran inside, and police found the chemicals in the basement while they were trying to see if she was OK.
Capt. Jeremy Muraski says the setup was more like a laboratory. He says the chemicals could be combined to make meth or explosives. He says on their own, they're legal to have. He says some were mixed together, and they're waiting for test results to see if there was anything illegal.
Muraski says police found the woman hiding in the basement of the house this afternoon.