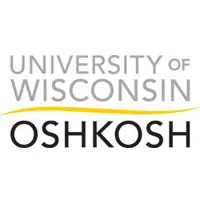 The first police dog on the force at UW-Oshkosh officially started yesterday.
Two-year-old Skylar is a black labrador retriever. Officer Ben Kohlman is Skylar's partner. He says she's trained to detect explosives and track people. He says Skylar will help keep people safe during their large events.
There was a swearing in ceremony for Skylar this morning. Kohlman says they went through six weeks of training in New Mexico and they did more in Oshkosh.