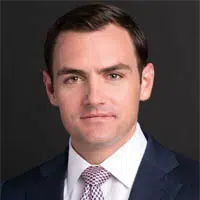 A federal lawmaker from Green Bay was in the Appleton area for a town hall meeting today.
Republican Congressman Mike Gallagher was at the American Legion Post 38 in Grand Chute. He asked people to share their thoughts and concerns. He says the country seems to be polarized. Gallagher says the feedback will help him set his priorities for the next two years.
While Republicans will be in the minority in the House, Gallagher says he's going to work as hard as possible. He's also hosting a town hall meeting tomorrow. It's at the Ashwaubenon Community Center on Anderson Drive by the high school. It starts at 9:00 a.m.