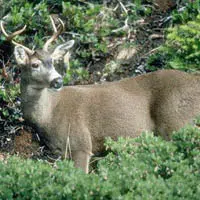 Deer hunters had better luck on opening weekend of the gun season this year.
The preliminary registration total of almost 119,000 deer is the highest in six years.
Kevin Wallenfang is the DNR's big game ecologist. He says the overall numbers are up almost 13 percent from 2017.
The number of bucks was up eight percent from last year. The antlerless total was nearly 19 percent higher.
The overall totals were up in Outagamie, Winnebago, Calumet, and Brown counties.
Wallenfang credits good hunting conditions for helping hunters this past weekend.
The nine-day gun season runs through Sunday.
Link to the county-by-county preliminary registration totals for opening weekend